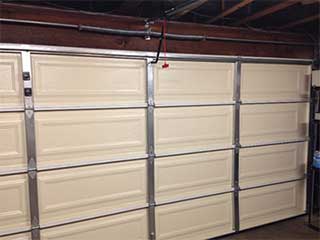 At a time when you need a quick replacement for a garage door spring, you have local technicians to call on for quick help. Broken springs can cause quite a hassle for you, especially when you're in the process of hurrying out of the house for whatever reason. Naturally, they play a pivotal role in how your garage door works, so you need to be able to rely on them to function properly every day. When a spring breaks, it creates quite a problem, and if you're in a hurry you want the solution to come quickly. Garage Door Repair Rock Hill helps with all variety of spring replacement needs, ensuring you don't miss any appointment and go back to using your door like it's brand new.
Time-Saving Garage Door Spring Repair Service
Trying to DIY complex, and potentially very dangerous problems, like replacing broken springs can cost you a lot in time if not money. The task of replacing garage door springs requires an understanding of the delicate mechanism and how it operates. What's more, there are real risks involved. Mishandling can prove incredibly dangerous, as garage door springs carry a lot of tension, and you could end up getting hurt by them by accident. It's safer and far less of a headache, to let nearby Rock Hill garage door spring repair professionals take care of the work for you. You'll find that by using affordable expert services, you can also save money in the long run, as a job well done requires fewer repairs down the line.
Closest Emergency Broken Spring Replacement in Rock Hill
Help needs to arrive quickly, especially with incidents where you have an appointment later in the day or have a busy schedule ahead of you. That's why Garage Door Repair Rock Hill always has technicians ready to assist customers from all the nearest regions with broken spring replacement any day of the week. Got a problem you need us to deal with ASAP? One phone call can solve all your trouble.