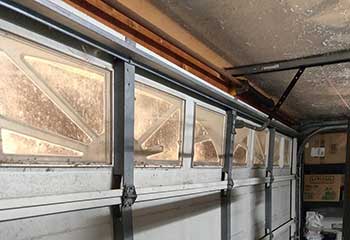 Broken Spring Replacement
Customer Issue: Mr. Butler felt something seemed wrong with his garage door, almost as if someone had put weights on it to make it heavier.
Our Solution: Our team discovered the problem didn't have to do with the weight of the door itself, but rather a broken extension garage door spring. This had caused it to be harder for the system to lift the door. We released the tension to remove the remaining pieces of the spring, then installed the new one. After restoring the tension, our technicians checked the balance.
Thomas Butler
- Riverview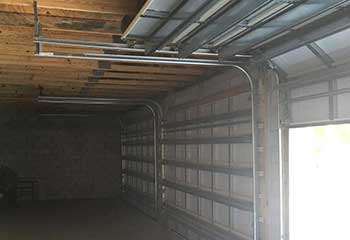 Garage Door Off Track
Customer Issue: Mrs. Casey had no clue why her garage door suddenly got stuck partly open, but she contacted us to take a look for her.
Our Solution: Our professionals found that Mrs. Casey's garage door had come off of the track in a particular area, which had caused it to get stuck. We secured the door with a clamp, then pried the tracks open. This allowed our team to insert the rollers back into the track. Afterward, we closed it and checked that the door slid along easily again.